Skinny Peltz No Stuffing Squeaky Plush Dog Toy, Fox, Raccoon, and Squirrel - Large
Perfect for squeaking dogs
Animal shape design, very cute and interesting, to attract your dog.
Help strengthen the relationship between you and your dog, build self-esteem, and make lactose training fun
Light weight, easy to play with dogs
$1.10
Description
This are no-stuffing plush dog toys that provide hours of squeaking fun without the unnecessary need of cleaning up fuzzy stuffing mess! This plush toy set includes 3 large characters that were lovingly brought to life using the best quality materials that are durable and safe for your pets. The fox, raccoon, and squirrel will keep boredom at bay by entertaining your pooch with their fun designs and enticing sounds. Each toy contains 3 round squeakers, ideal for medium dogs who want to have a "squeakin' good time". MEIJIA PET TOY means design and quality. At our core, we stand for only giving your dogs the best. Sketching every design, hand-selecting the perfect materials, and running all finished products past our furry testing team allows us to ensure that every product sold is one that we're proud to call ours.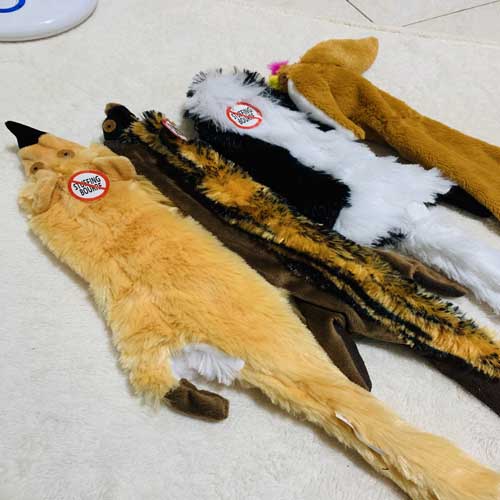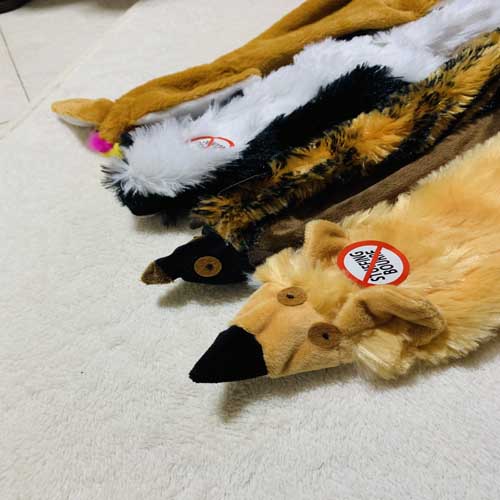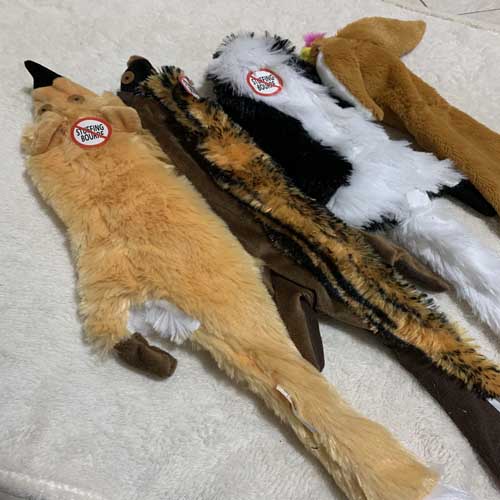 Contact Us
• Company Name :
NANTONG MEIJIA PET PRODUCTS CO., LTD.
• Contact Person :
Ms. Amy
• Email :
zgp@meijiapettoy.com
• Tel :
+86 18851412179
• Fax :
• WhatsApp / WeChat :
+86 18851412179
• Zip Code :
226000
• Website :
www.meijiapettoy.com
• Address :
No.331,Tongjing Avenue,Gangzha District,Nantong City
meijiapettoy.com © All Rights Reserved.